SUFI DANCE WORKSHOP FESTIVAL LES SUDS IN ARLES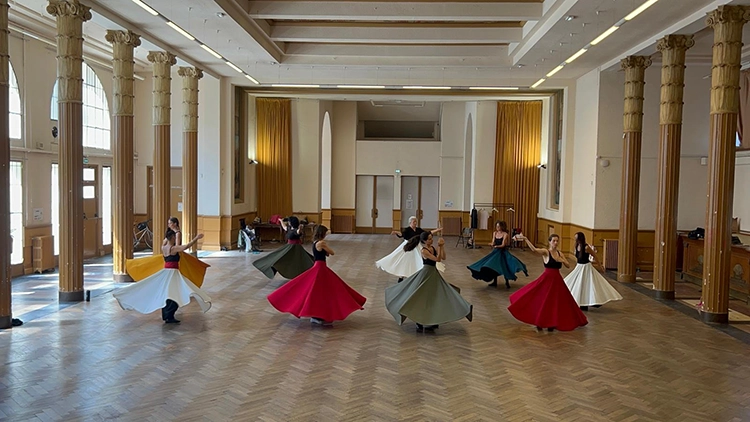 From Monday, July 10 2023 to Friday, July 14 2023
14h30 / 17h30
All levels
Limited to 25 people
By the way
SOUFIE DANCE
Animated by Persian poetry and music, practice the mystical rotating dance of whirling dervishes.
This workshop open to all is based on the Sufi experience through the dance of whirling. The course begins with a sound meditation offering a better understanding of Sama (spiritual hearing). The first part of the work unifies three essential elements of the spinning: the body, space and time. Through a selection of Sufi poems offered to participants, you will approach sacred songs and the symbolism of gestures related to mystical poetry. Finally, after studying the technique of spiral movement, everyone will experience in music meditative intoxication through free Samâ.
GOOD TO KNOW
Saturday, July 15: a public presentation at the end of the course will take place
The + SOUTHS: Every day the second half of the session is accompanied on percussion by Habib Meftah.
Rana
Gorgani is assisted by a person in his teaching in order to accompany beginners at their own pace.
Sufi skirts are lent for the duration of the course